Peen Forming and Shot Peening
Software solutions, technical and practical applications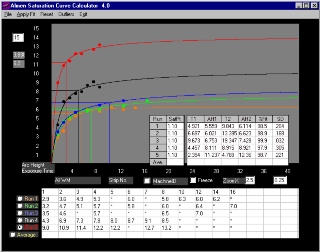 Almen Saturation Curve Calculator 4.0
Update: Version 5.0
Almen intensity for up to five runs and the average is calculated to a degree of precision not possible by other methods. (Submit Data for Curve Generation)
Features:
Manual Identification of Outliers
Automatic Identification of Outliers
Up to Five Data Sets of 20 Points
T1 and T2 Display or T2 Suppression
True Shape of Almen Saturation Curves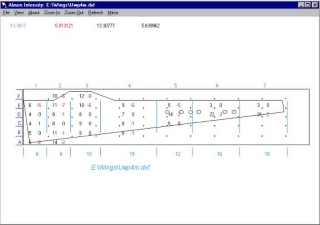 Software For Machine Peen Forming of Aircraft Wing Skins
Calculates Almen intensities needed to form wing skins and panels to required curvatures. These are converted to working units such as RPM, psi, volts, etc.
Software output may be saved for future runs or exported in formats suitable for use in programmable controllers.